Smaller Projects
In addition to large projects, we often like to take on smaller projects. Microsites, websites, logos, FB posts, UX audits, analyses, brands, etc.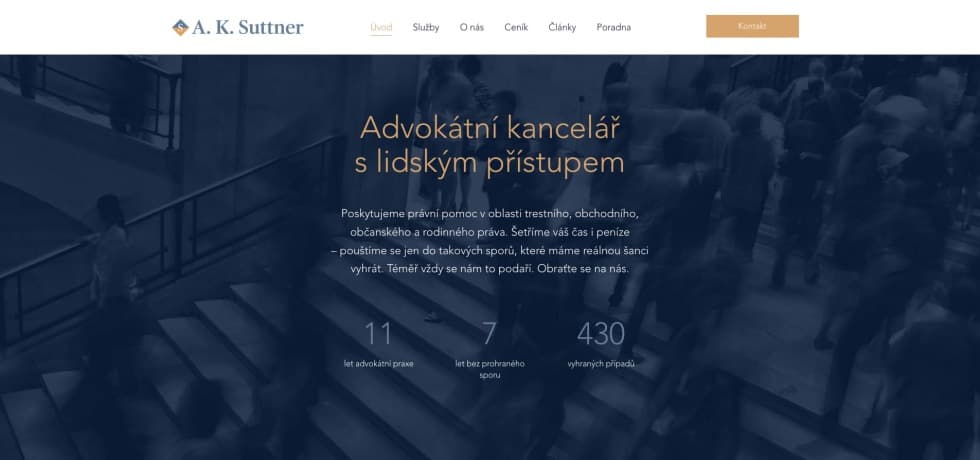 A. K. Suttner
We designed and produced a beautiful website for a solicitor that looks human and friendly. We send traffic to the site with the Google Ads campaign and we are also preparing a website development that will make A. K. Suttner even more "online".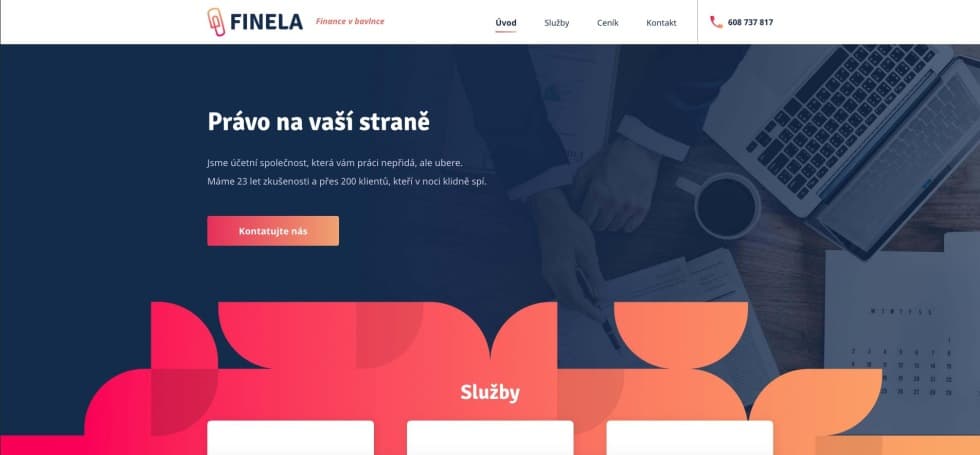 Finela
Finela is an accounting company with 23 years of experience that will save you a lot of work. We invented the title, designed and produced the website.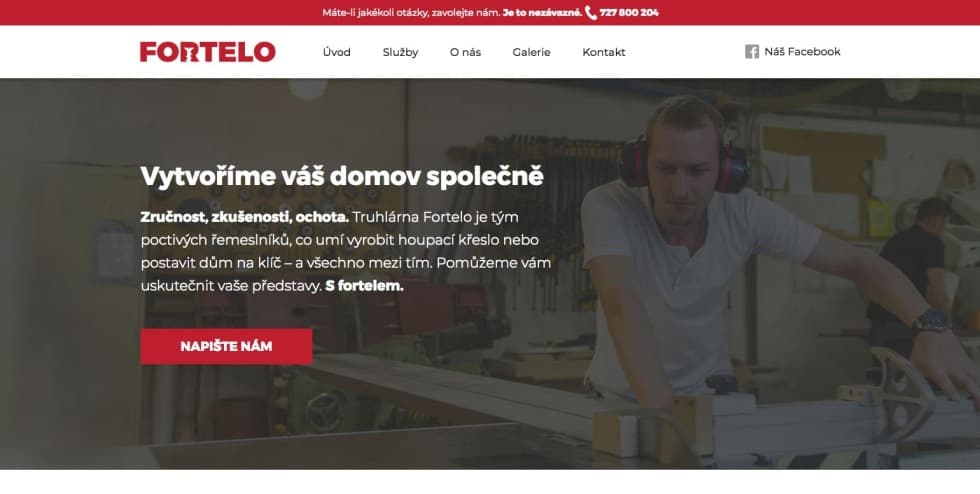 Fortelo
When a carpentry falls into your lap because of an indebted business partner, you can either close it or get it going. We invented the name for Fortelo, made a nice website, arranged a photo shoot and made a campaign. The client eventually sold the carpentry with a big profit.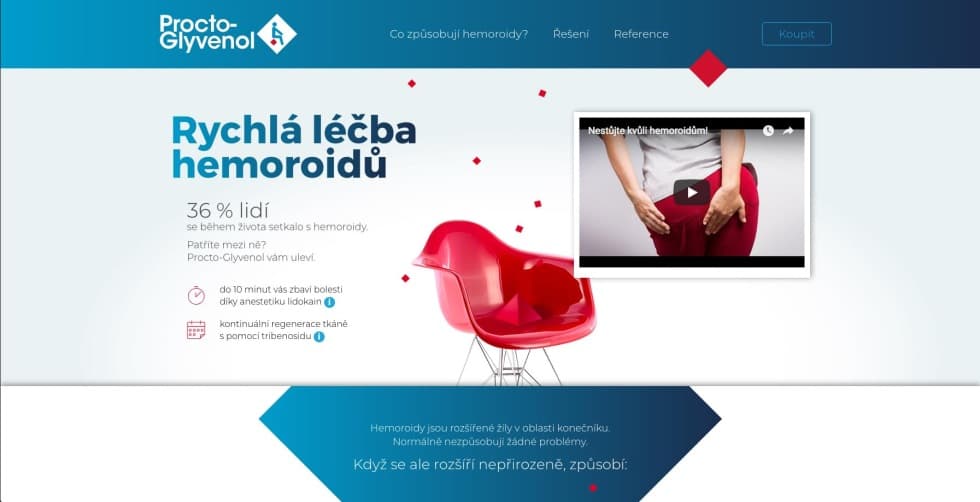 Procto-Glyvenol
Procto-glyvenol is a product that will quickly relieve hemorrhoid-related problems. We created a website for this product. Unfortunately, we failed to push through the claim "Hemorrhoids my ass".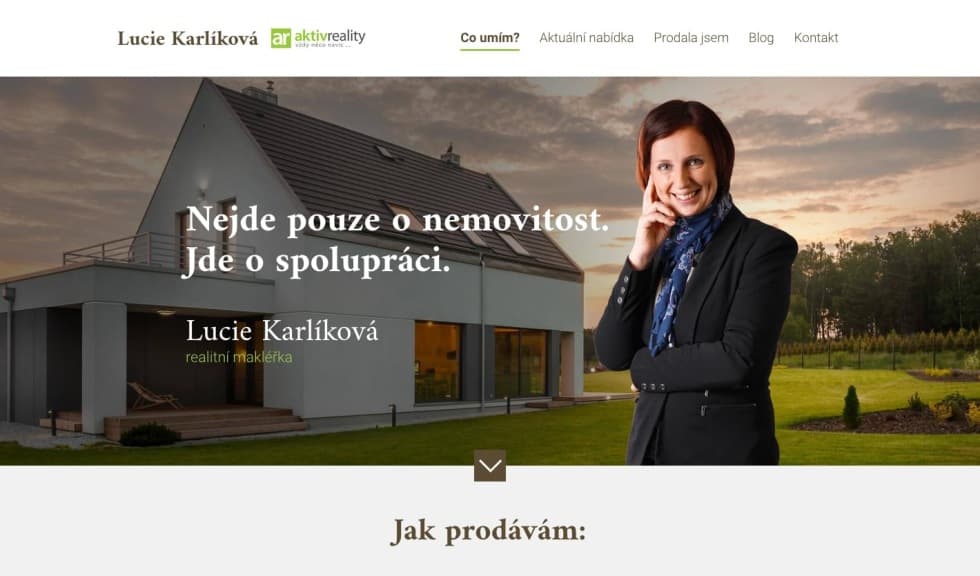 Lucie Karlíková
Lucie Karlíková is an enlightened real estate broker who is not afraid to use technology to help her make a sale. We created a beautiful website that we linked with a large real estate software, so that the site always has an up-to-date offer of available real estate listings.
We are online business experts with years of experience working at digital agencies, dealing with big clients and launching our own projects. We create smart projects that make money and also make life easier. We are connecting technology and business to boost our clients' profits at rocket speed.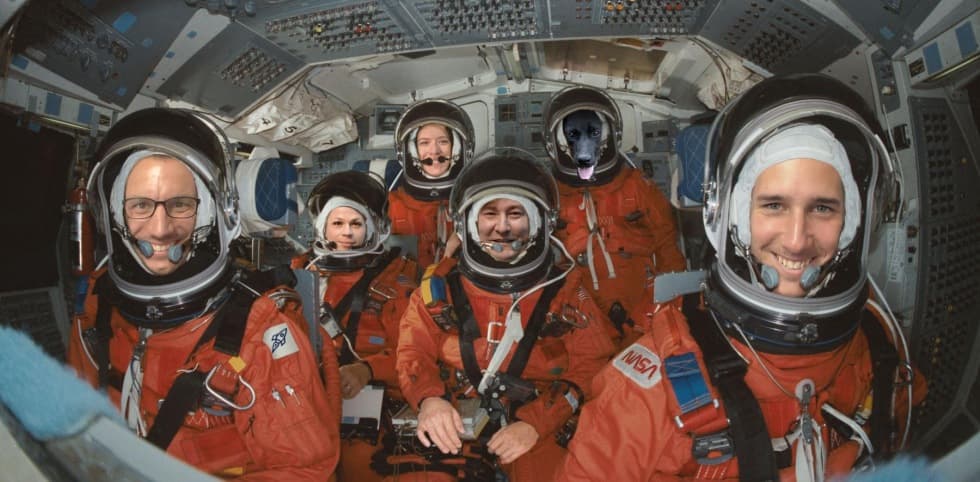 A Free Consultation
Within a 60-minute session we outline various solutions, add a bunch of behind-the-scenes know-how and ultimately change the way you look at your business.